The 3rd biennial Bucknell Intercollegiate Film Festival wants to see your student film! 
We are inviting submissions for the 2018 festival, to take place on April 29th in the historic 1941 Campus Theatre in downtown Lewisburg, Pennsylvania. The deadline for submissions is March 5th. Filmmakers wanting to submit but needing an extension should email and let us know!
The Bucknell Intercollegiate Film Festival (formerly known as 'Reel Bucknell) is a student-run festival whose mission is to showcase films made by Pennsylvania students. Eligibility guidelines and submission instructions are below. Please forward this call for entries and post on social media!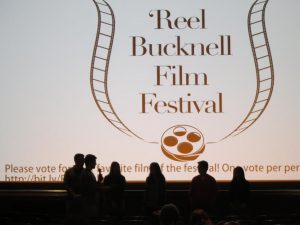 GUIDELINES
Films or videos must have been made while the filmmaker was enrolled as an undergraduate or graduate student at any Pennsylvania school.
Any genre or subject matter is eligible.
Run time must be 15 minutes or less.
Work must have been completed after December 2015.
Only one 

entry

 per filmmaker, please.
Accepted preview formats: streaming links and 16mm prints.
Accepted exhibition formats: H264 files and 16mm prints
There is no submission fee! All submitted films will be watched in their entirety.
The deadline for submissions is March 5th. Notifications will be sent in April.  

SUBMISSION INSTRUCTIONS: Please fill out the online form.
Email  rm052@bucknell.edu with any questions. Please do NOT send files as attachments. If submitting a 16mm film for preview purposes mailing instructions will be sent to you.
Please visit our Facebook page to learn more: http://www.facebook.com/busff
We look forward to seeing your work!